CB-TC-CJ2
Culinary Torch- Pro Plus
Butane Torch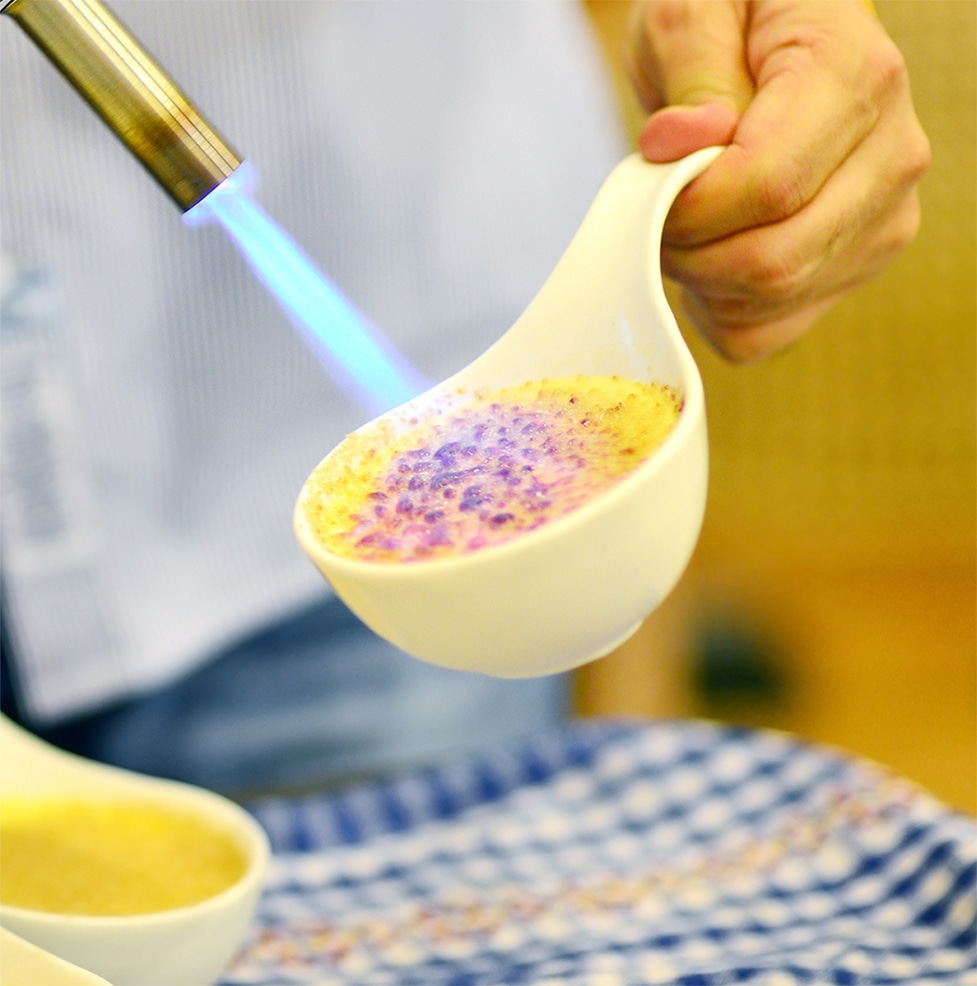 Dual gas controls for one hand operation
Super high heat (2700°f/1500°c)
Hold button for continuous operation
Adjustable flame shape & strength
Easily attaches to Iwatani butane fuel
Anti-flare feature
Stabilizing stand keeps torch upright & stable.
Made in Japan
One Hand Torch Operation
Iwatani has developed a new torch system that allows the user one had operation. The butane can be controlled by the rear regulator knob but also by the trigger. Once the torch is set to the desired flame shape and intensity, simply pull the trigger and the flame is back on to where you set it. Release the trigger and the flame is extinguished. There is no need to reset the torch to that desired setting.
Adjustable Flame Shape for
Multiple Application
The flame shape adjustment knob adapts to various cooking applications. When rotated to the right (clockwise), a concentrated and pointed flame is produced while rotating the knob to the left (counterclockwise) , produces a gentler and more spread out flame.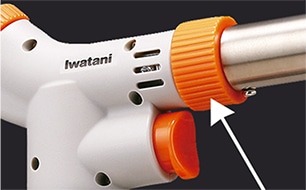 Equipped with a Hold Button
When the Hold Button is depressed, flame will
stay ignited when the trigger is released.
Stabilizing Stand
To prevent the torch from tipping over or falling off a preparation surface, the stand stabilizes the canister with the torch attached.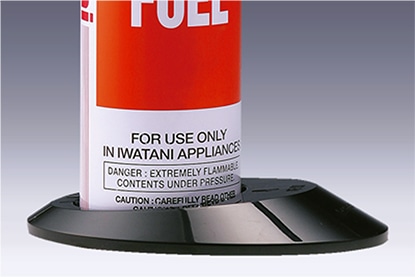 Specifications
| | |
| --- | --- |
| Product Name | PRO PLUS |
| Model | CB-TC-CJ2 |
| Output | 6,300 BTU/hr |
| Max. Flame Temp | 2700°F/1500℃ |
| Burning Time | 100 min. at max. power * |
| Product Size | 6.9" x 1.5" x 3.1" / 176mm x 59mm x 79mm |
| Product Weight | 0.42lbs / 0.19kg |
| Ignition | Piezoelectric Ignition |
| Package Size | 4.2" x 3.1" x 7.6" / 107mm x 79mm x 193mm |
| Package Weight | 0.76lbs / 0.34kg |
| Case Qty / Wt. | 12 / 6.2lbs(2.8kg) |
| Case Dim (W x L x H) | 13.1" x 10.5" x 5.5" / 332mm x 227mm x 140mm |
| Unit UPC | Unit UPC 0-22918-10123-5 |
| ITF (12pcs) | 2 00 22918 10123 9 |
| Country of Origin | Japan |